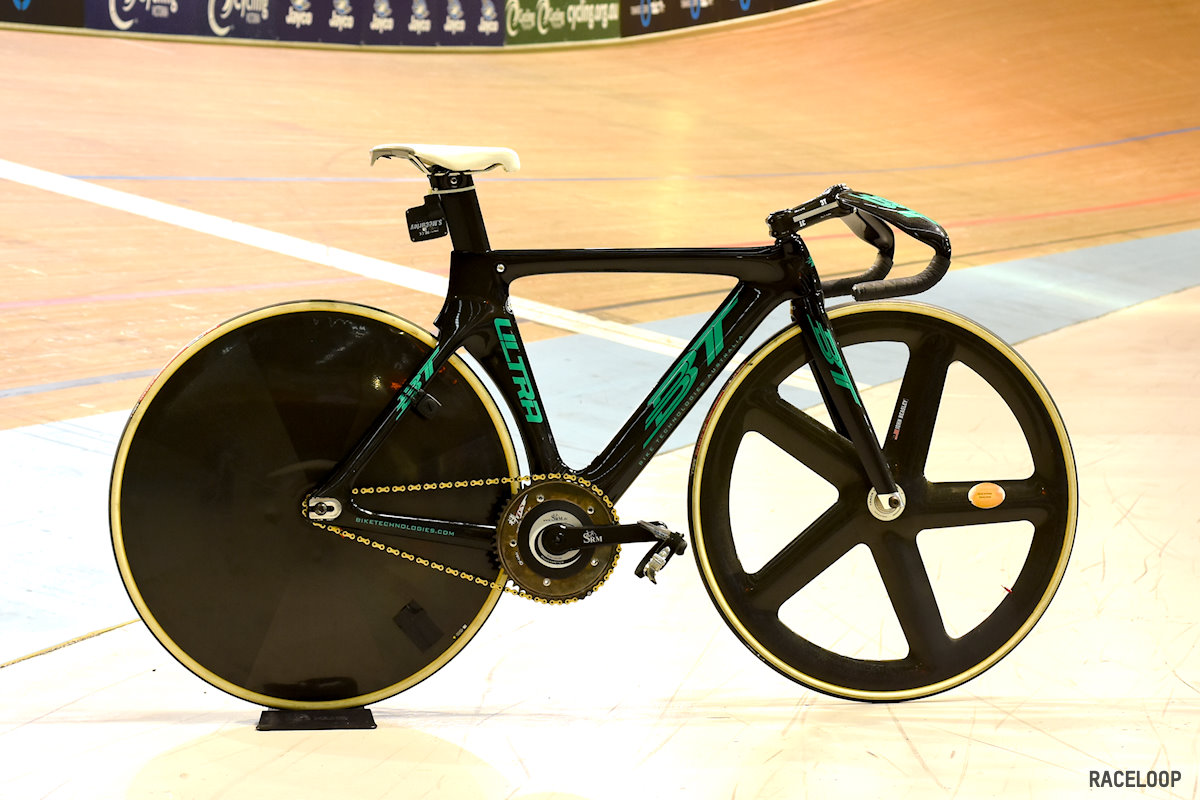 Here we take a look at Shannon McCurley's BT Ultra. As Ireland's first female track cyclist to qualify for the Olympic Games we thought we'd take this opportunity to see what she'll be riding in Rio.
As a rider, McCurley is a natural for the sprint. In 2011 she won silver behind Annette Edmondson (dual World Champion, London Olympics bronze medalist) at the Australian Championships. A year later she won bronze at the European U23s behind Britain's Laura Trott (London Olympics dual gold medalist, 7 time World Champion). McCurley was in good company and no doubt the top spot was not far off.
However McCurley had other ambitions. The Scratch is a non-Olympic event. If she was to gain a birth at the Olympics she would need to take her aptitude for the sprint and apply it to the Keirin – the most "Scratch like" of the sprint events. After a two year campaign, McCurley successfully qualified after this year's London Track Cycling World Championships. It was a fantastic achievement backed by hard work and natural speed.
McCurley's ride for Rio will be Bike Technologies' latest model – the Ultra. The Ultra is BT's latest addition to their top end track frame family which have been a staple of the Australian National Team and a number of other world class riders. As Steve Sansonetti from BT explained, "with the Ultra we have developed a frame that we feel is without compromise. It's by far out most technological advanced frame yet. We have improved the aerodynamics and through more sophisticated carbon layups we have reduced the weight whilst increasing the stiffness. The result is a frame that is more responsive, tracks better and rides faster. We're very proud of this bike".
Let's take a look at McCurley's bike.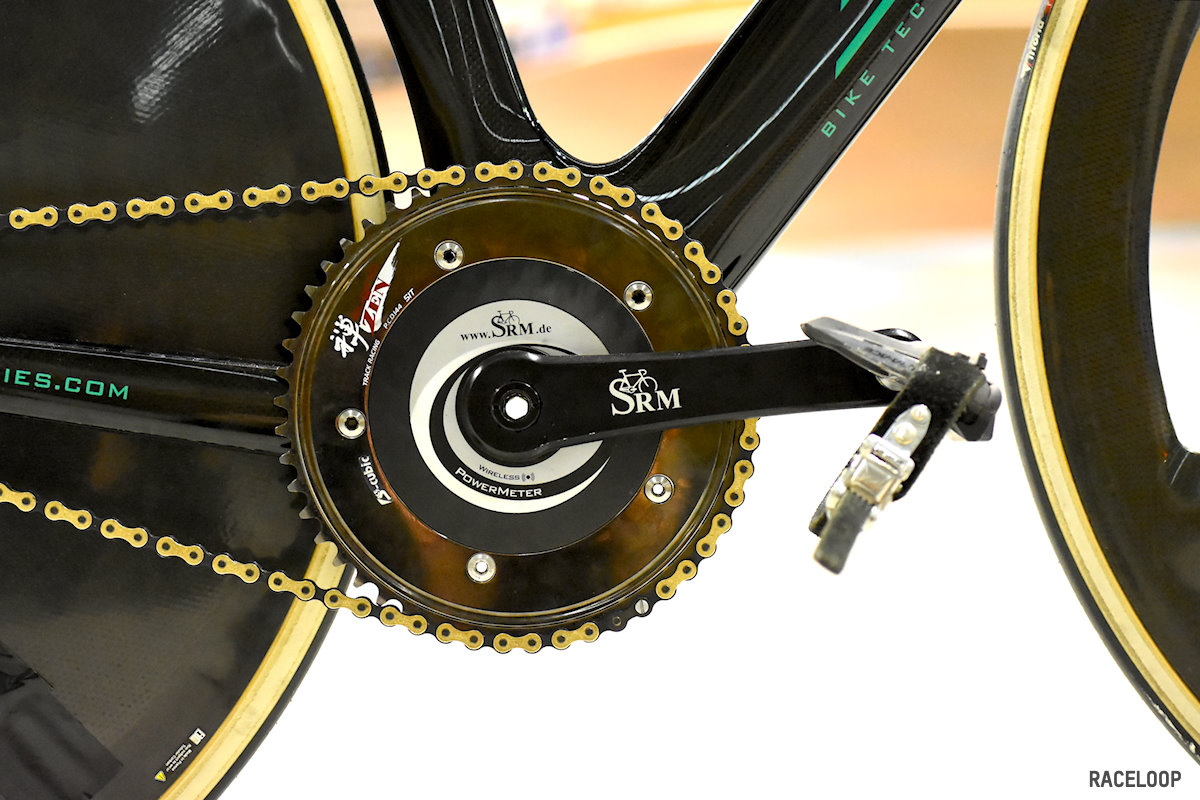 McCurley uses an SRM Track power meter along with the SRM crank. The 51 tooth Sugino Zen chainring looks solid but has been carved out on the back side as the next picture shows. These rings are an ultra hard top quality ring.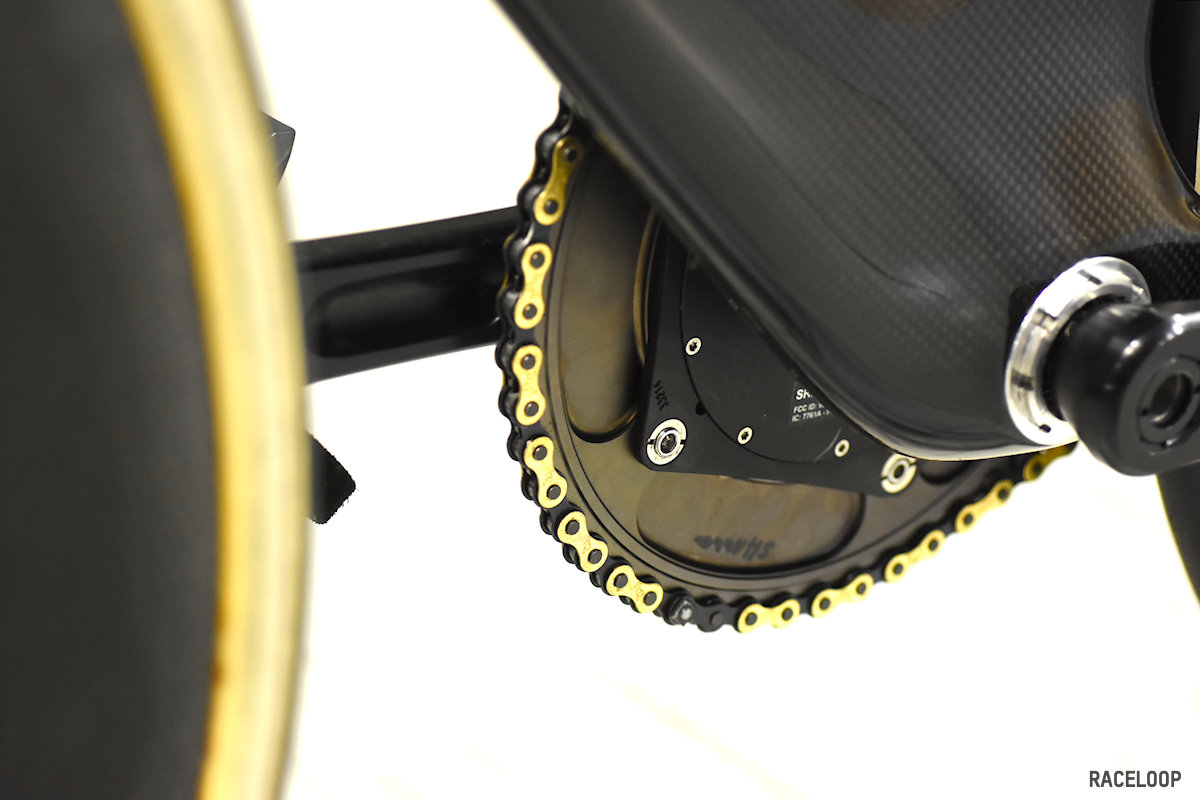 Like many of the World's top track cyclists, McCurley runs an Izumi Super Tough chain. The Super Toughs are popular simply because they are reliable. McCurley uses the standard connector pin over a special breakable link.
There is a small ridge running on the underside of the bottom bracket. This helps to smooth the transition of wind to the rear wheel whilst reducing turbulence.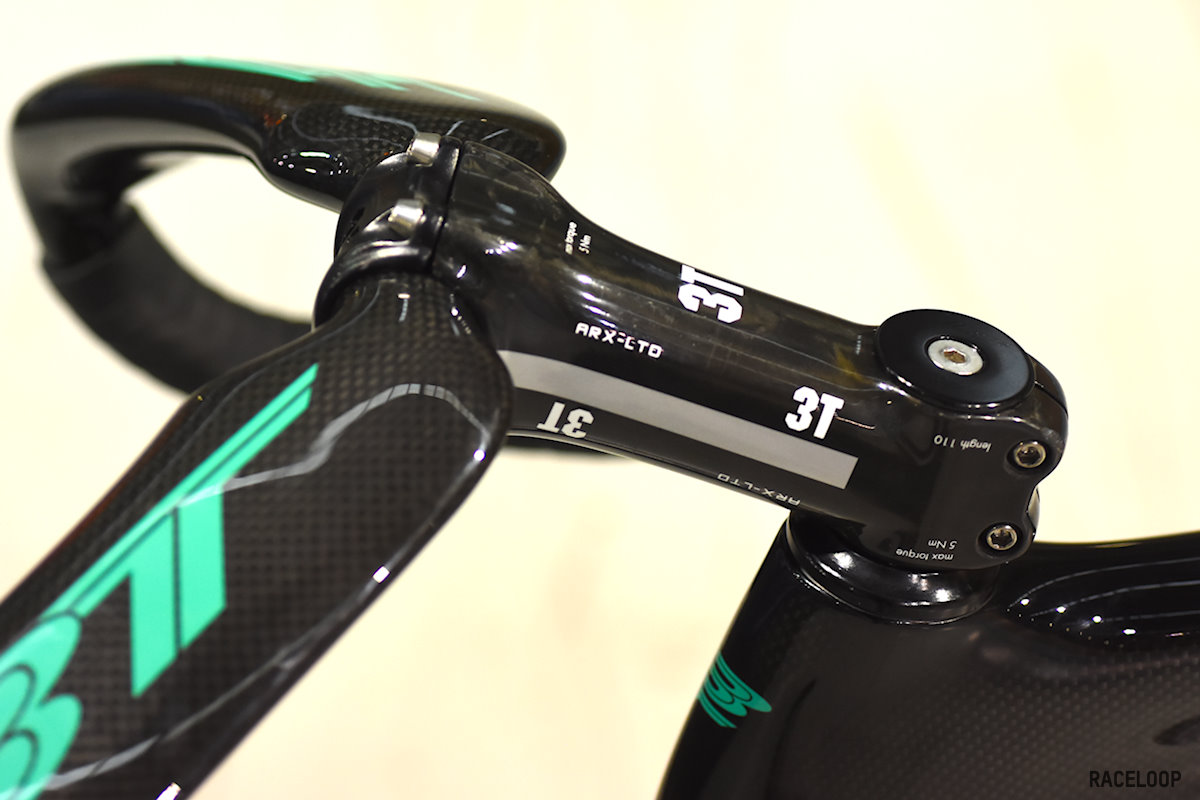 The stem choice is an interesting one. The 3T ARX-LTD is lightweight but it's not the stiffest stem she could have selected. Sometimes it comes down to what's in the spares bucket in the workshop.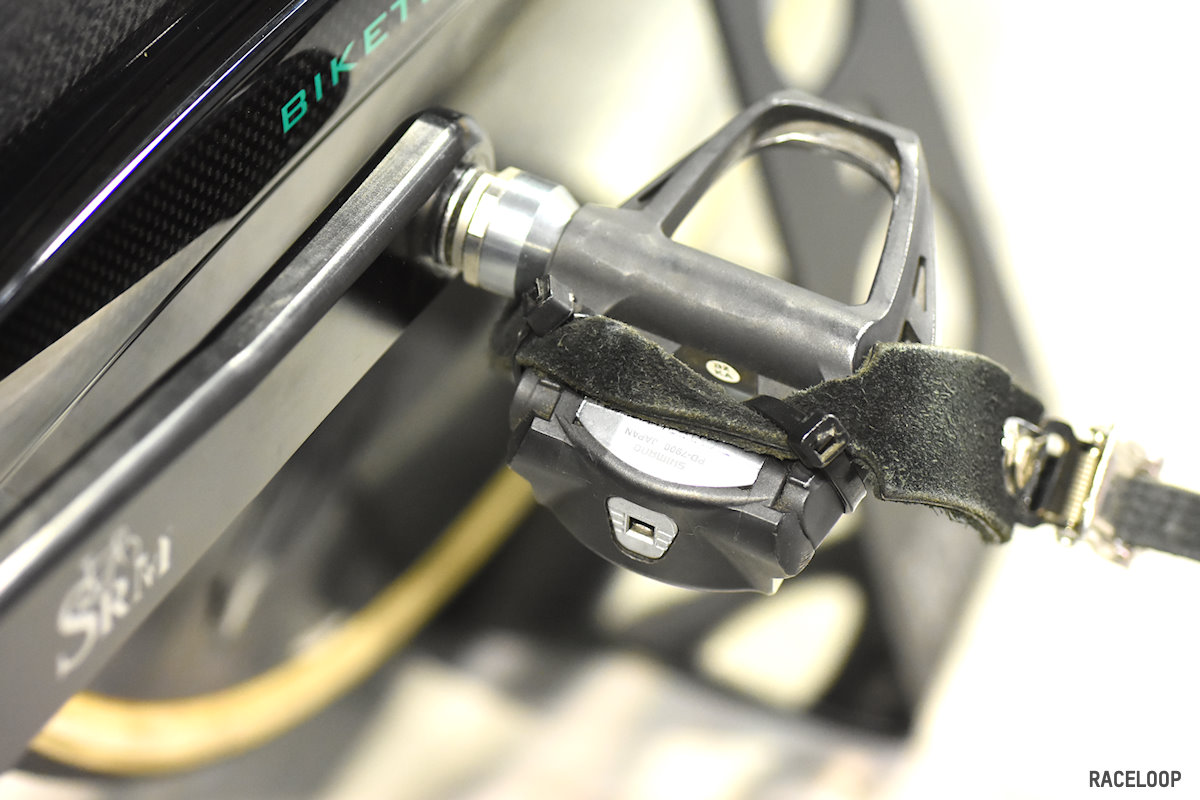 The Dura-Ace pedals are set to their tightest seting. Like many sprinters, McCurley uses an additional toe strap (secured with cable tied) to tie her into the pedals. Although not ideal during a crash, pulling a foot during a maximal sprint is a scary thought.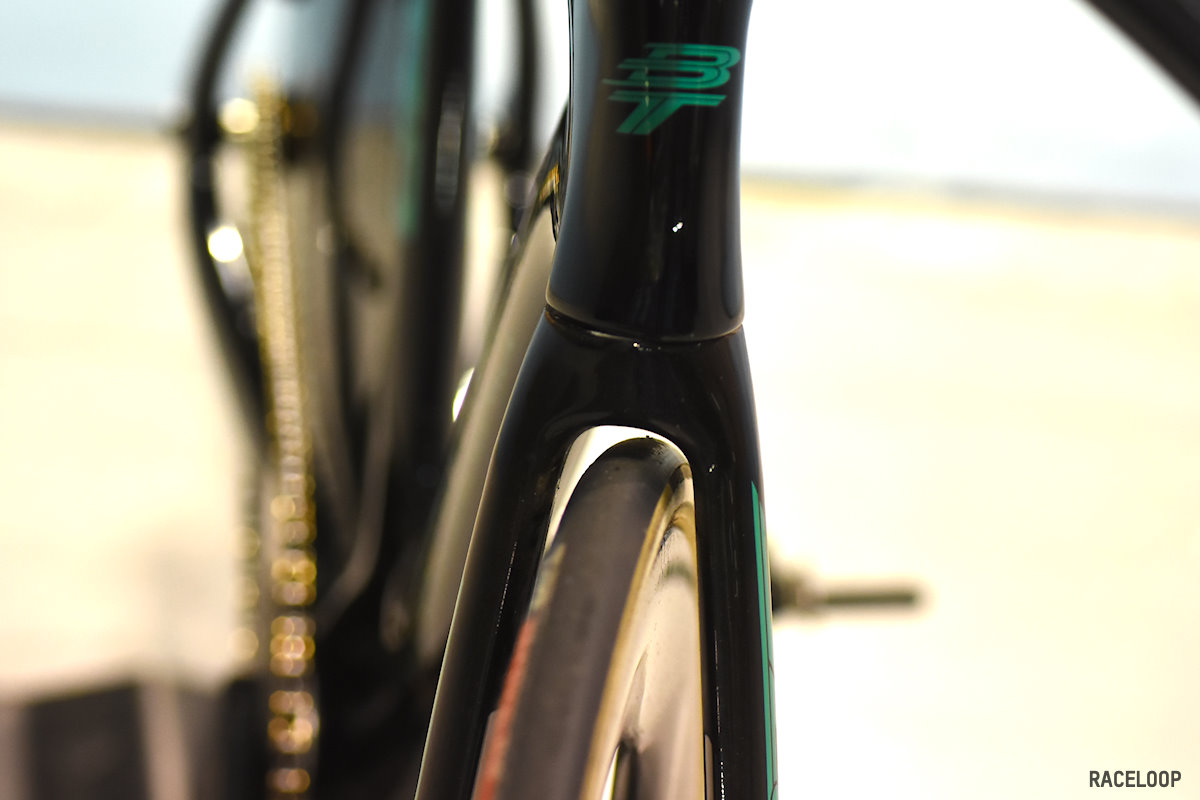 The Ultra has ample wheel clearance to handle double discs front and rear. No millimetre clearances here.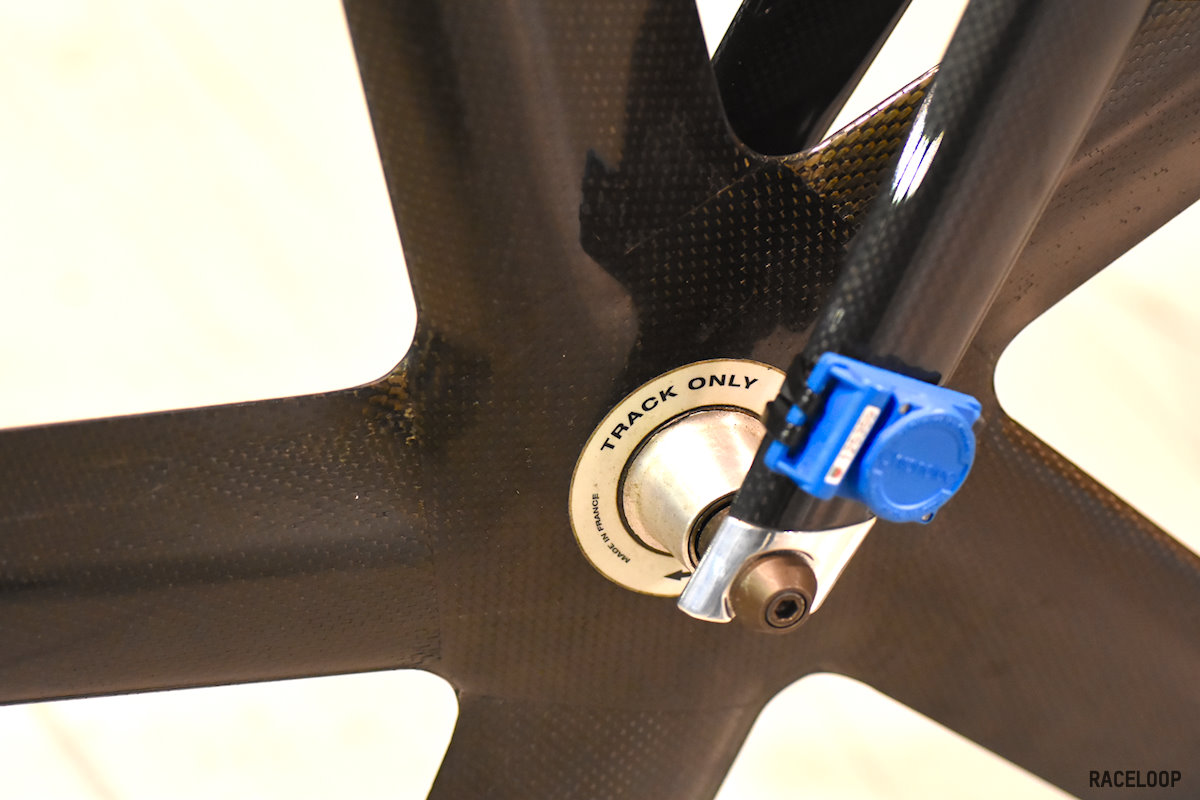 For Track Only! Rather than a carbon dropout, Bike Technologies have opted for a more reliable aluminium dropout which they develop in-house on a 5-axis CNC machine. Less risk of damage through over tightening by rushed mechanics.
The small blue tag is an Chronolec active transponder. McCurley's velodrome has a transponder system has a timing system installed so this helps with timing splits during training.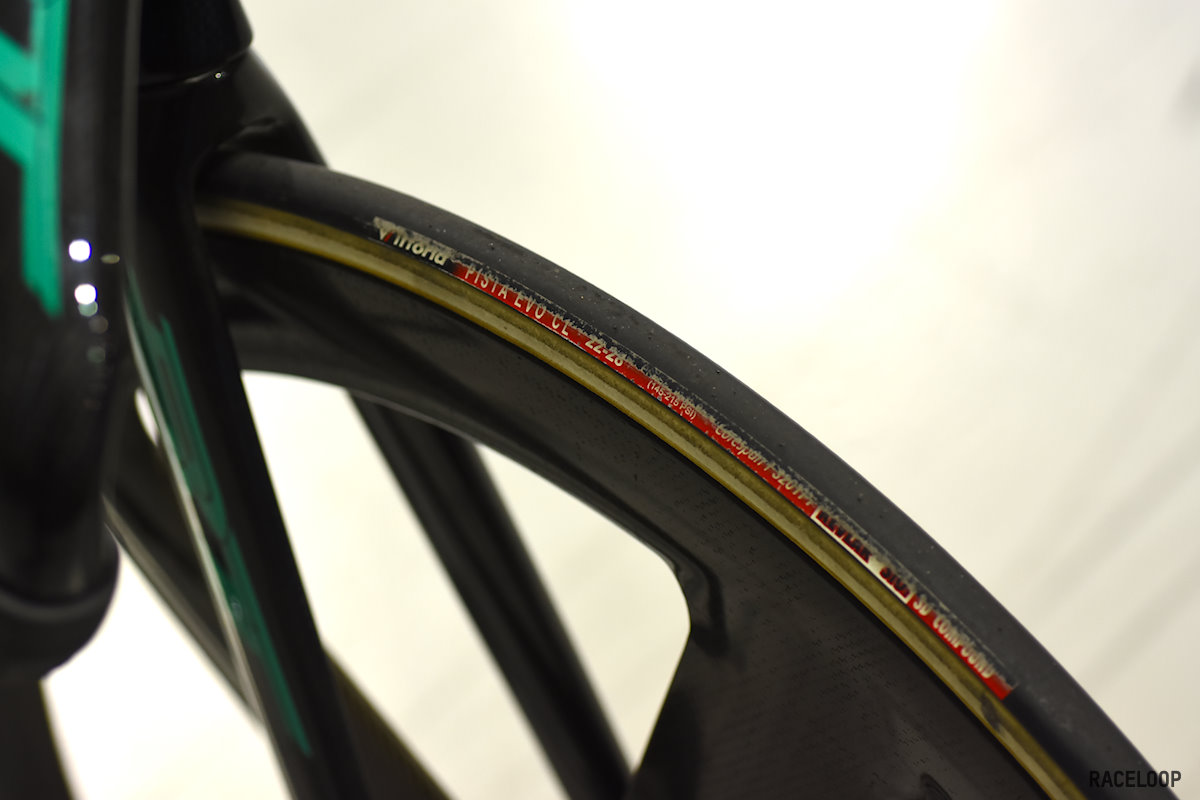 A popular choice – Vittoria Pista Evo CL 22c tubular tyres front and rear.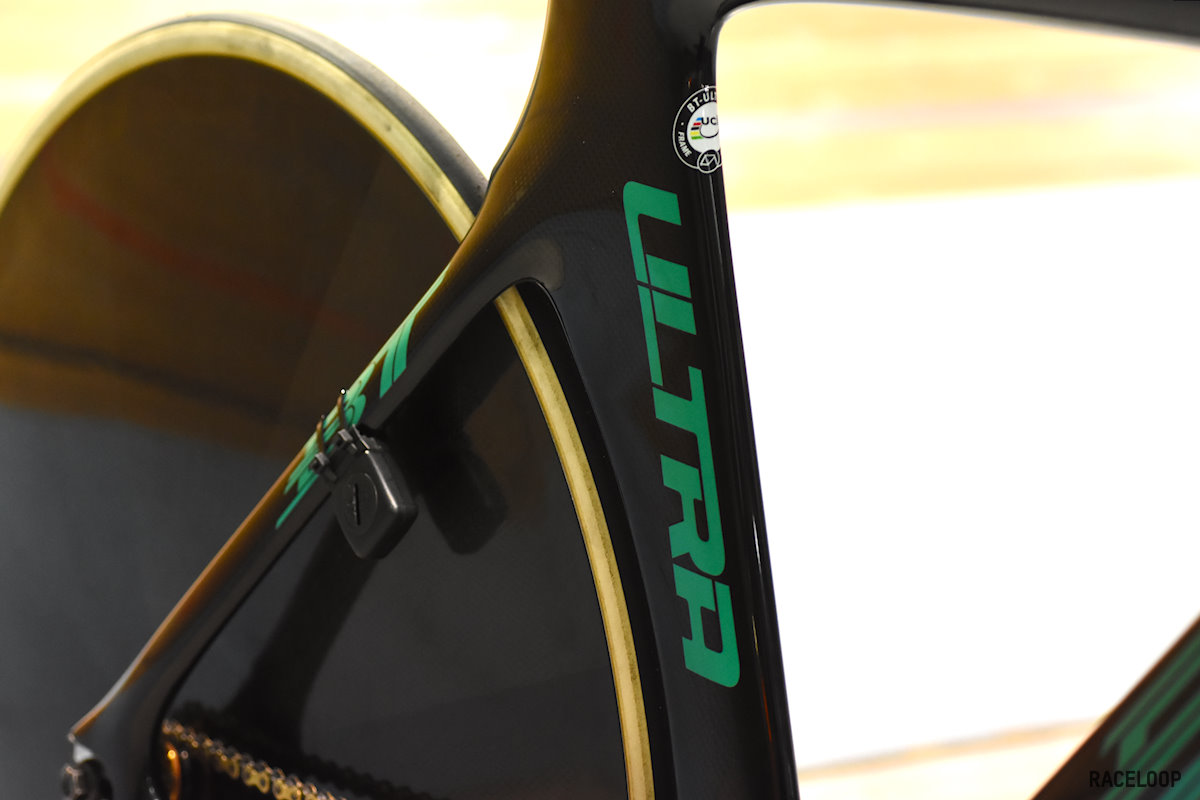 The aerodynamic seat stay junction is beefy yet sleek. The profile starts high and sweeps back whilst almost encasing the rear wheel. It's a beautiful organic design.
Upfront McCurley uses a Mavic IO whilst down the back it's a Mavic Comete. Pretty standard at her level.
Note the UCI approved sticker. Although BT has a sizeable backlog of frames to complete for numerous national teams in time for the Rio Olympics, these frames are available to order now. This model is not vapourware and production has started.
Given that McCurley will be Ireland's first female track cyclist, BT have celebrated this fact with a custom green sticker set. Together with her kit, it looks fantastic. Unfortunately, the green sticker set won't be a production colour – the normal yellow sticker set will apply.
The parent company of Bike Technologies is Nezkot PTY LTD. With clients such as Boeing and Bombardier they bring extensive aerospace and engineering experience to the table. BT makes heavy use of Computational Fluid Dynamic modelling and testing to help model multiple aerodynamic scenarios. Load and stress modelling is performed using Finite Element Analysis which enables them to model the forces the frame may experience during use. This process of computer modelling has enabled BT to quickly iterate through numerous designs to find the optimal design. Over time, this has led to smoother transitions, improved aerodynamics and better stiffness.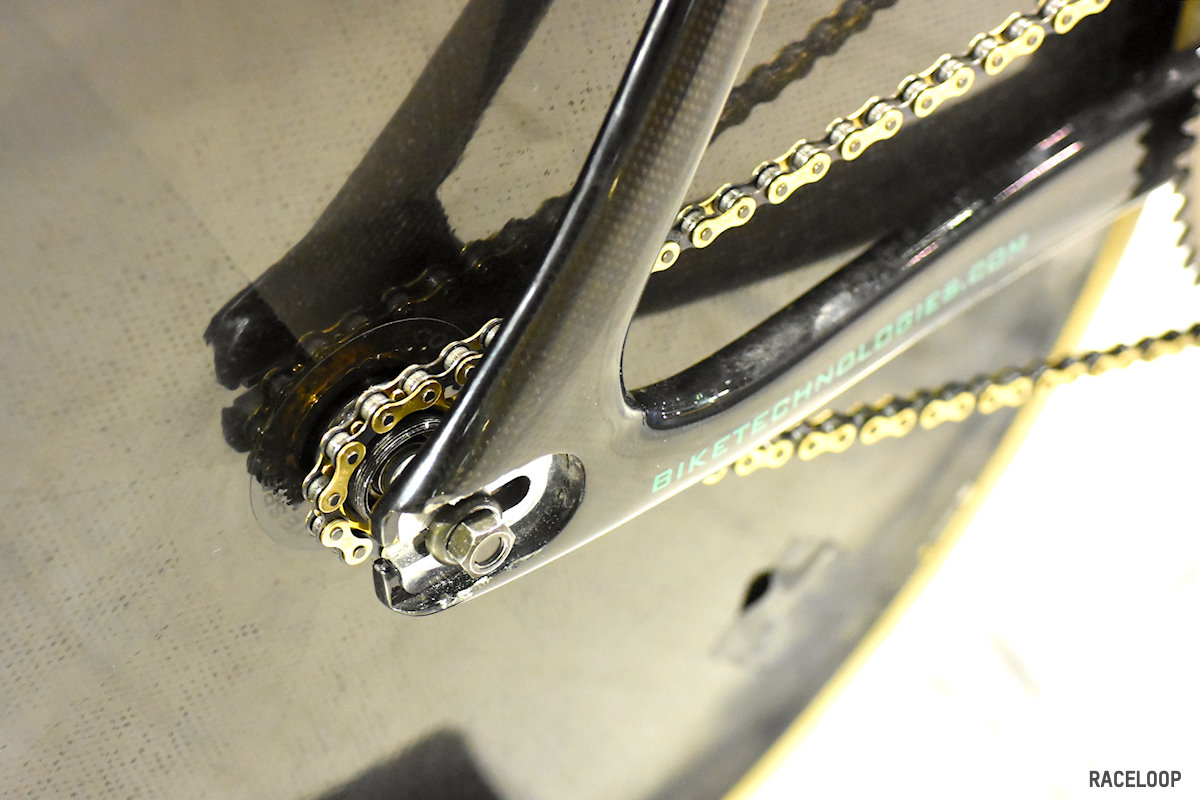 BT has been working at the top level of the sport through the Australian National Team for over 20 years. This can be seen right down to the finer details in areas such as the rear dropout. The profile of the dropout is clean and refined whilst the steel dropout will withstand countless wheel changes. This particular dropout shape has been designed to help the wind smoothly transition over the rear axle nuts for even more aerodynamics and less turbulence.
Machining parts, curing times, production, finishing. It all takes time and each frame takes approximately 6 weeks to produce.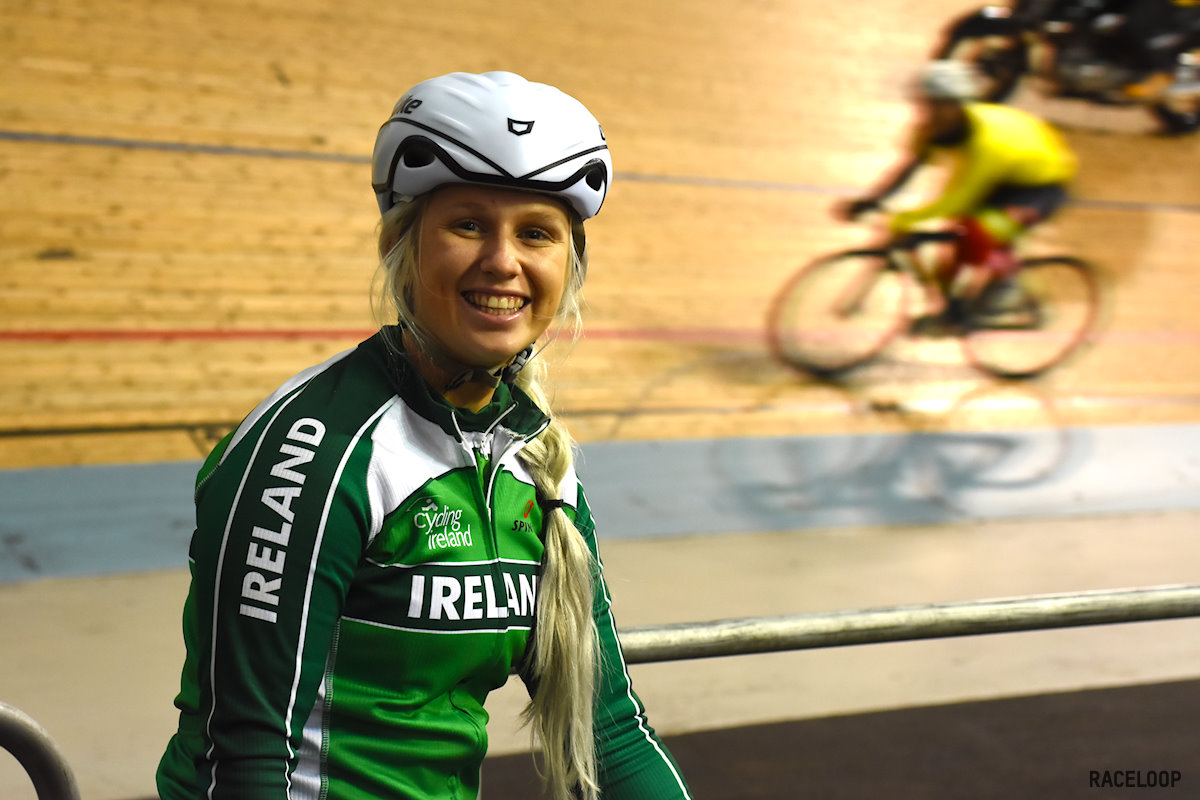 McCurley at training last week. It's hard not to feel her excitement to be competing at the Rio Olympics in less than two months time. All the very best of luck Shannon!